Our meeting at the National Military Museum was a huge success with over 30 members and guests attending. We were delighted to have Trevor and Jenny Goldsworthy from the Qld Branch of the ATCS at our museum meeting. They had also joined us in Burra the previous weekend.
The display of telephones and wireless telecommunication equipment (mostly belonging to Tony Bell) was very comprehensive and along with the display of military vehicles kept most members thoroughly occupied.
Our auction had the usual selection of parts and phones to keep us busy. Thanks to those that brought in auction items and to those that bought them.
We have been asked to participate in displays at Waikerie in August and Mildura in October. Members felt that it was too soon after the Burra display to put on a show in Mildura so that show has been rescheduled for next year. Unfortunately the Waikerie show falls on the date of our August meeting so we have had to give that a miss. If any members feel that they would like to participate in any shows with either displays, sales tables or as attendants explaining items on display to the public please let Geoff King know.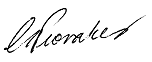 George Psorakis
President, SATCS
Phone: 08 84101111 (W), 08 83621191 (H), 0418 826497 (M)
Email: george@chios.com.au
Postal: PO Box 152 Kent Town SA 5071