Hi Everybody, Unfortunately I was unable to attend the last meeting and Gary Unwin stepped in as chair. From all reports he did a magnificent job in chairing the meeting. Thank you Gary for filling in. I also sadly missed the surprise birthday cake for Geoff King to honour his 90th birthday. Speaking of birthdates it happens to be 10th anniver¬sary of the formation of the South Australian Branch of the Australasian Telephone Collectors Society Inc. (now officially the South Australian Telephone Collectors Society Inc.).
Hopefully in the next issue we should have some photographs covering meetings and events of the last 10 years. We started back in 2007 meeting at the old Payneham School with just a handful of mem¬bers. At present we have 55 financial members and peaked at 65 members. The club has participated in the Strathalbyn Collectables and Antique Fair on four occasions and this year participated at the Burra Fair. Other events include several displays and talks at various Probus, Rotary and RSL Clubs around Adelaide. It would be great if we could expand at the same rate over the next 10 years. If you have any friends that are interested in telecommunications en¬courage them to come to our meetings. You are most welcome to bring a guest with you at our meetings and if they join our club we are moving forward.
Our next meeting will again be conducted at the ETSA museum at 1.00pm on the 12th August 2017. The reason I have indicated the meeting will start at 1.00pm instead of 1.30pm is that I am putting some snags on a BBQ for the members before the official start of the meeting at 1.30pm as a celebration of our 10th birthday. Our August meeting is our Annual General Meeting where all office holders step down and all positions become vacant. If you want to become involved please nominate yourself or have someone nominate you to the position you desire.
The theme of the meeting will be "Dials" so bring any different or unusual dial that you may have and if possible write a few notes about them. If the dials are in phones bring them along. If you have some¬thing you have added to your collection bring the item along and tell us all about it. Don't forget our Auction - bring items to sell and money to buy!
See you on Saturday.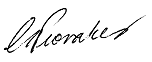 George Psorakis
President, SATCS
Phone: 08 84101111 (W), 08 83621191 (H), 0418 826497 (M)
Email: george@chios.com.au
Postal: PO Box 152 Kent Town SA 5071